Navigating Workplace Challenges with an Employment Lawyer in Richmond, VA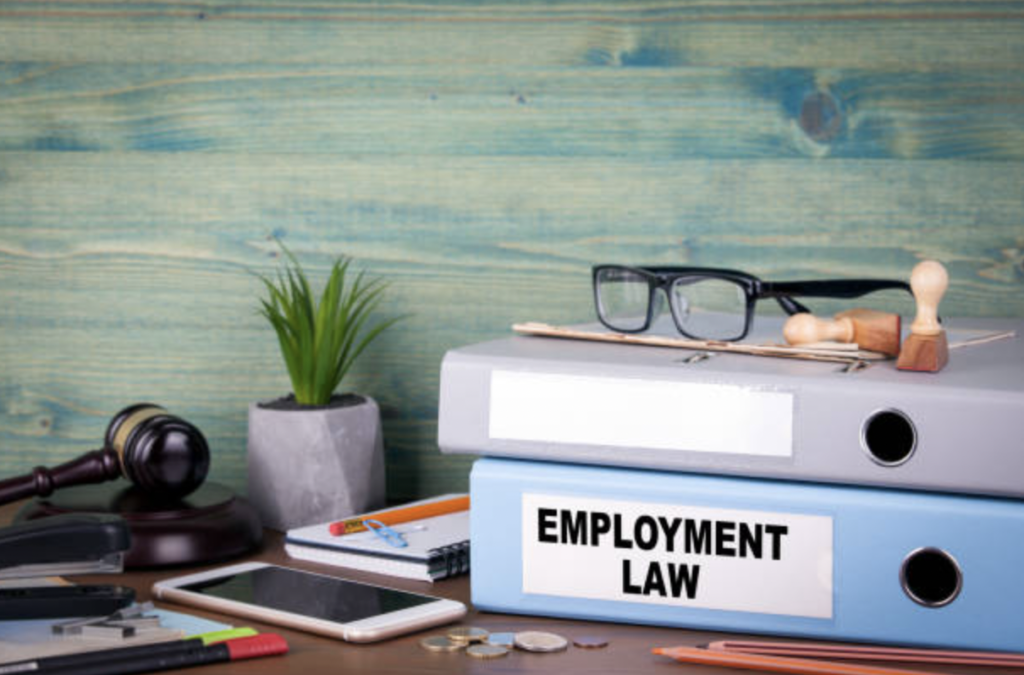 CONTACT US FOR AN INITIAL CONSULTATION
In today's fast-paced and dynamic job market, employment-related issues can arise unexpectedly, causing stress and anxiety for both employers and employees. From wrongful termination and workplace discrimination to wage disputes and harassment claims, legal conflicts in the workplace can be daunting. Fortunately, employment lawyers in Richmond, Virginia, are there to provide guidance, protection, and expert advice for those who find themselves entangled in these complex matters. In this comprehensive article, we will explore the role of employment lawyers in Richmond, VA, and how they can help individuals and businesses alike navigate the intricacies of labor and employment law.
The Role of an Employment Lawyer
Employment lawyers, also known as labor lawyers or workplace attorneys, specialize in employment-related legal matters. They play a pivotal role in protecting the rights and interests of both employees and employers, ensuring that labor laws are upheld and followed. The primary areas in which employment lawyers in Richmond, VA, offer their expertise include:
Wrongful Termination: Employment lawyers help employees who believe they have been unjustly terminated. They assess the circumstances surrounding the termination and determine if it violates federal or state employment laws.
Employment Discrimination: Discrimination in the workplace can take various forms, such as race, gender, age, or disability discrimination. Employment lawyers work with both employees who have faced discrimination and employers seeking guidance on fair employment practices.
Wage and Hour Disputes: When employees are not paid fairly or don't receive overtime when they should, employment lawyers help them file wage and hour claims. On the other hand, employers can consult with these lawyers to ensure compliance with wage and hour laws.
Harassment Claims: Workplace harassment can have a detrimental impact on the victim's emotional well-being and career. Employment lawyers assist in filing harassment claims, conducting investigations, and pursuing legal action when necessary.
Employment Contracts and Agreements: Both employees and employers can benefit from legal assistance in drafting, reviewing, and negotiating employment contracts, non-compete agreements, and severance packages.
Family and Medical Leave Act (FMLA) Issues: Employment lawyers help employees understand their rights under FMLA and ensure that employers comply with the law's requirements when employees need to take family or medical leave.
Workers' Compensation Claims: When workplace injuries occur, employment lawyers assist injured employees in obtaining the compensation and benefits they are entitled to under workers' compensation laws.
Workplace Retaliation: Employees who experience retaliation for asserting their legal rights or reporting workplace violations can seek legal protection from employment lawyers.
The Legal Landscape in Richmond, VA
Richmond, Virginia, is subject to both federal and state employment laws, which can make navigating employment disputes particularly complex. Virginia follows "at-will" employment, meaning employers can terminate employees for any reason, as long as it's not discriminatory or in violation of other employment laws. However, employees still have rights, and employment lawyers play a critical role in upholding those rights.
One of the key federal laws governing employment is the Civil Rights Act of 1964, which prohibits discrimination on the basis of race, color, religion, sex, or national origin. Additionally, the Americans with Disabilities Act (ADA) prohibits discrimination against individuals with disabilities, while the Age Discrimination in Employment Act (ADEA) protects older workers from age-based discrimination.
Virginia state laws also provide further protections for employees, such as the Virginia Human Rights Act, which offers safeguards against discrimination based on race, sex, religion, and other characteristics. The Virginia Department of Labor and Industry enforces labor laws, including wage and hour regulations and workplace safety standards.
How an Employment Lawyer in Richmond, VA Can Help
Legal Expertise: Employment lawyers in Richmond, VA, are well-versed in both federal and state employment laws, which allows them to provide informed advice and representation to clients. Their expertise ensures that employees and employers are aware of their rights and responsibilities under the law.
Legal Consultations: Employees who feel they have been wronged at work can consult with an employment lawyer to discuss their situation. Lawyers can provide an initial assessment of the case and explain potential courses of action.
Filing Claims and Lawsuits: When necessary, employment lawyers can assist employees in filing claims with the appropriate agencies, such as the Equal Employment Opportunity Commission (EEOC) or the Virginia Division of Human Rights. They can also represent clients in court if a lawsuit is required.
Negotiations: In many cases, employment disputes can be resolved through negotiations and settlements. Employment lawyers can negotiate on behalf of their clients to secure favorable terms, such as compensation or reinstatement.
Document Review and Drafting: For employers, employment lawyers can review and draft employment contracts, handbooks, and policies to ensure they are compliant with all relevant laws.
Employer Compliance: Employers can benefit from legal counsel to ensure their workplace practices are in line with federal and state employment laws. This can help prevent legal disputes in the first place.
Workers' Compensation Claims: When employees are injured on the job, employment lawyers can assist with workers' compensation claims to ensure that medical expenses and lost wages are appropriately covered.
Retaliation Defense: Employment lawyers can help both employees and employers in cases of workplace retaliation, providing a strong defense or representing employees who have been wronged.
Employment lawyers in Richmond, VA, serve as indispensable allies for employees and employers alike in navigating the intricate and ever-evolving landscape of labor and employment law. Their expertise, guidance, and representation are essential in ensuring that individuals' rights are protected, and businesses adhere to the laws and regulations governing the workplace. Whether you are an employee facing workplace discrimination or an employer seeking to establish fair employment practices, Simopoulos Law, an employment lawyer in Richmond, VA, can provide the legal support necessary to achieve a just and equitable resolution to employment-related disputes. In Richmond, the services of employment lawyers play a crucial role in upholding the principles of fairness and justice in the world of work.
CONTACT US FOR AN INITIAL CONSULTATION